Answer questions like: "How many and who are the Startups in the Fintech Sector with headquarters in the MENA region?"
MAGNiTT Market Map is a visual representation of Startups or Investor landscape grouped by different filters available in MAGNiTT database, such as country HQ or region of analysis, business or investor type, funding size and funding stage and more.
MAGNiTT Market Map uses rich data sets of;
=29,000 Startups, +16,000 Investors
Classified by 29 industries
From +40 countries in the Middle East, Africa, Pakistan and Turkey
Categorized by 6 business types or Investor Type
Applications:
Simplify Your Startup Search: If you're struggling to navigate the extensive startup landscape, the Market Map provides a client-focused visual representation, simplifying your search for the right startups.
Tailored Targeting: Whether you're looking for startups in a specific country, region, or with a particular business type, our Market Map's filters are designed with you in mind, ensuring that you find precisely what you need.
Smart Funding Choices: Investors, your journey to identify startups at the perfect funding stage and size for your portfolio is made more efficient and effective with our Market Map's funding filters.
Effortless Event Planning: Conference organizers and event planners can now effortlessly select startups for invitations, thanks to the Market Map's insights on key industries and regions, which cater to your specific needs.
Cut Through the Data Noise: If data overload has been an issue, our Market Map offers you a structured visual guide, making it easier for you to access the information you truly require.


You can also become a Sponsor of a published Market Map and reach thousands of Venture Capital key players to build your thought leadership and brand in the space.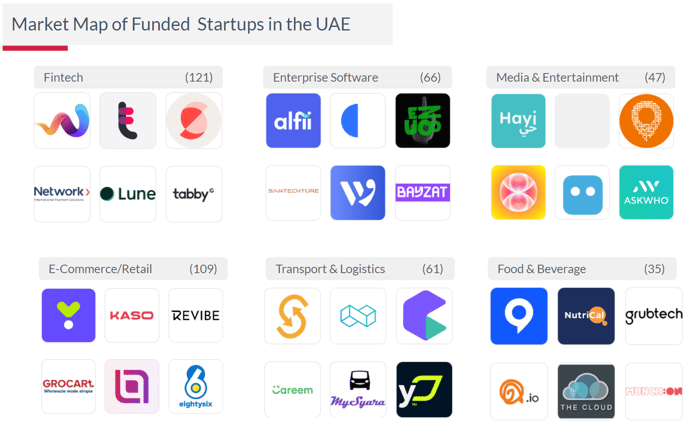 Click here to explore a Client Success Story: Case Study - How a government agency identified country's key industries & Startups for Conference Invitations
Need help?
If you have any questions, let us know. Feel free to reach out to us by sending us a message here.