Downloading a MAGNiTT report is a straightforward process that involves accessing the MAGNiTT website, choosing a report, providing any necessary information, and finally, downloading the report to your device. By following this step-by-step guide, you can gain valuable insights into the venture capital ecosystem and stay up-to-date with the latest trends and investment activities.
If you're interested in downloading a MAGNiTT report, this step-by-step guide will walk you through the process.
Step 1: Access the MAGNiTT Website
Open your preferred web browser and go to the MAGNiTT website.
Step 2: Explore the Reports Section
On the MAGNiTT homepage, navigate to the menu or search for the "Reports" section. Click on it to access the list of available reports.

Step 3: Choose a Report
Browse through the list of reports and select the one you want to download. MAGNiTT offers various reports on topics like funding trends, startup ecosystems, industry analysis, and more.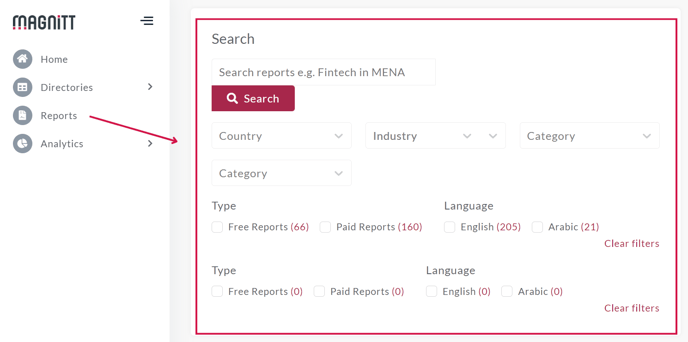 Step 4: Review Report Details
Once you've chosen a report, click on it to view the report details. Take a moment to read the report description, key insights, and any other relevant information provided. This will help you ensure that you have selected the right report for your needs.
Step 5: Proceed to Download
After reviewing the report details, you will typically find a download button to initiate the download process. Click on the designated download button to proceed.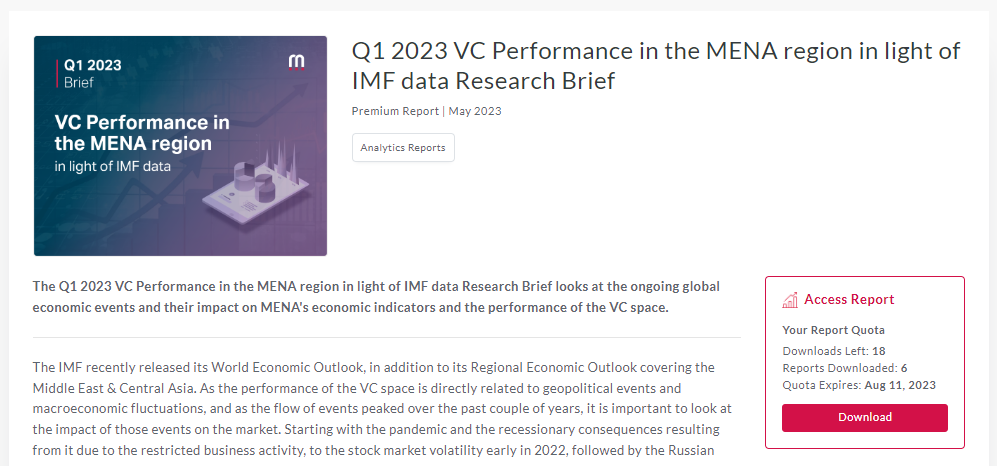 Step 6: Provide You Email Address (if required)
Some MAGNiTT reports may require you to provide your email address before downloading. This is often done to send you the link to download the report. In certain cases, MAGNiTT may send you a verification email to ensure the accuracy of the provided email address. Check your inbox, locate the verification email, and follow the instructions to verify your email address.
Step 7: Download the Report
Once you have completed any necessary steps, you will be directed to the download page. Click on the download link/button provided on the page to initiate the report download. Depending on your browser settings, you may be prompted to choose a download location on your device.
Once the report has finished downloading, navigate to the designated download location on your device. The report is usually saved as a PDF file, so ensure you have a PDF reader installed (such as Adobe Acrobat Reader) to open and view the report.
Please note that premium reports can only be accessed by subscribing to our Enterprise Plan.
Free users can get access to reports that are published publicly.
To learn about the methodology we use on our reports, check out our
Data Methodology
article.
For more information about our solutions and subscriptions, contact our sales team
here
.
Need help?
If you have any questions, let us know. Feel free to reach out to us by sending us a message here.