The "Claim Investor" only means taking over the ownership of the company profile on the platform. Once you claim your company profile, you will be able to access, manage and edit the information of your company at any time.
To claim your investor profile, go to your company profile and click the "Claim Investor" button.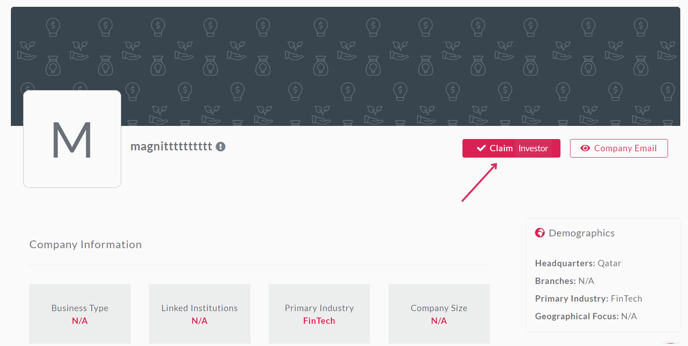 If in case your company profile has already been claimed, you can reach out to your team member who had claimed it, and request to add you as a team member in order to gain access to the account.
Click this link to learn how to add a team member to your company profile.
For information about our solutions and subscriptions, contact our sales team here.
Interested in learning more about the platform? Join our 30 minutes weekly demo session every Wednesday from 3:00 pm to 3:30 pm (GMT+4 hours). Register here.
Need help?
If you have any questions, let us know. Feel free to reach out to us by sending us a message here.