STEP 1. Sign up on MAGNiTT and create your user profile
Sign up on MAGNiTT platform with your contact details.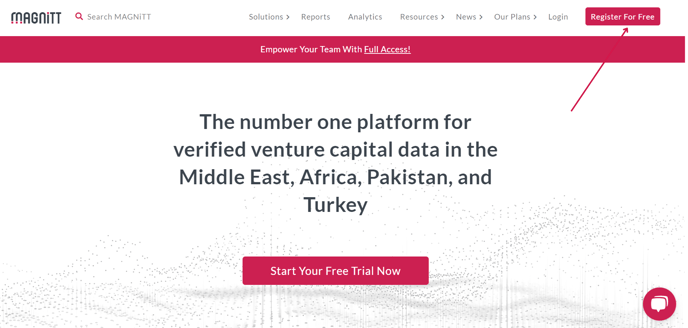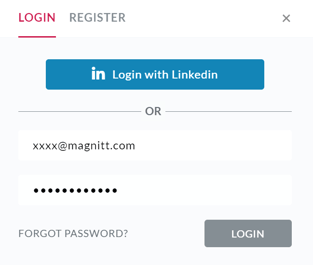 After clicking the Register button, you will receive an "Email Verification" to confirm your account. It is important to verify it in order to access your profile and continue using MAGNiTT.
In case you cannot find it in your inbox, check your junk or spam folder.
After you verify your account, you can now edit your profile .
Login to your account and click your your profile icon.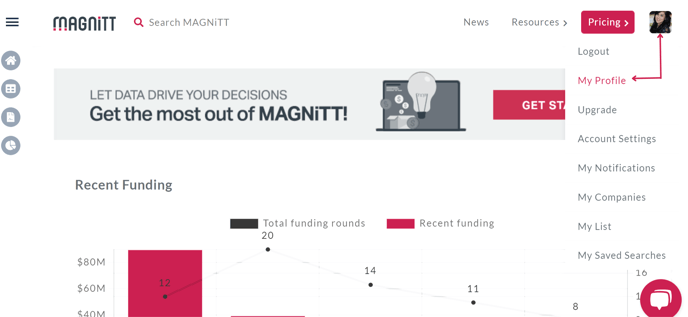 Then click the "Edit Profile" to add your information such as personal information, education, work experience, and so on.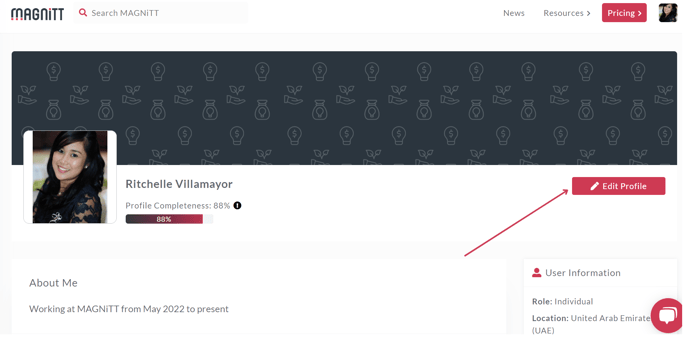 Once you have added all your information, click the "Save Changes" button to update your profile successfully.
Tips: You can go back to previous steps and add or edit information but it's important that you save the changes by clicking the "Save Changes" button. This button will only appear at the last step (Step 7: Social and Contact) section, so make sure to click "Next".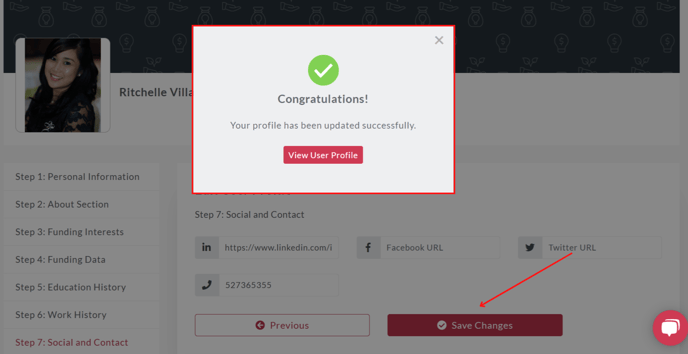 Click here to proceed to Step 2 in creating your Startup Profile
For information about our solutions and subscriptions, contact our sales team here.
Interested in learning more about the platform? Join our 30 minutes weekly demo session every Wednesday from 3:00 pm to 3:30 pm (GMT+4 hours). Register here.
Need help?
If you have any questions, let us know. Feel free to reach out to us by sending us a message here.